About Us
Since being founded in 1999 Astral Control Services has helped to control environments and improve building energy efficiency for a range of clients.
We provide professional design, installation, maintenance, upgrade and support services to end-users and the building services industry in the North of England, Cumbria, Scotland, Yorkshire and beyond.
Astral often work with Building Consultants and Facilities Management companies to install Automatic HVAC Controls and BEM Systems within new building projects. We also work directly with building landlords and owners to implement solutions which control and report on energy consumption.
We have a proven track record in delivering measurable improvements through the use of our HVAC Controls and Building Energy Management Solutions.
Astral Control Services and Newcastle International Airport Ltd have had a strong working relationship for over 10 years.
Astral have provided an excellent service and support to our Building Management System throughout this time as well as keeping our BEMS modern through new installations and upgrades.
Through their expertise and innovations they have helped in energy saving and in keeping a comfortable environment for our public.
Re-Designed Astral Fleet
Astral are absolutely delighted to show you all our fleet vans. We have recently had our livery designed and applied by WSG Print Ltd and we couldn't be happier.
Thank you to everyone at WSG Print Ltd!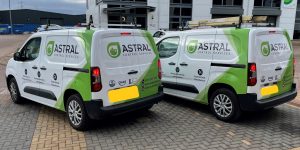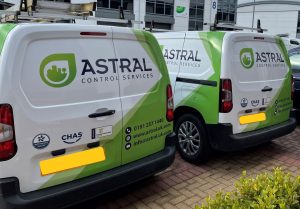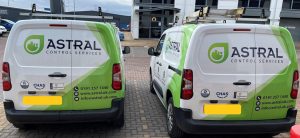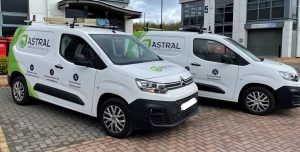 New Uniform for 2021
We are delighted to show you all our new uniforms, here ably modeled by Liam & Marc.
We have changed from our traditional blue to black which, I'm sure you'll agree, looks incredibly smart!
#branding #Uniform #BEMS #BMS #AstralControlServices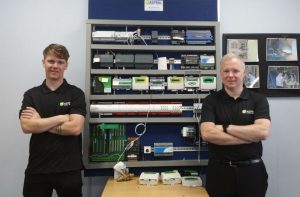 Constructionline GOLD 2022
18 January 2021
Astral are delighted to announce we now hold Gold status with Constructionline for 2021-22.
Our certificate of achievement can be found below: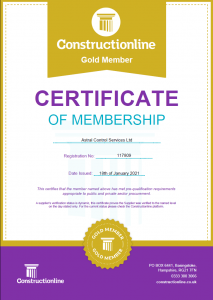 COVID-19 Safety Commitments
SafeContractor Accreditation 2020
06 November 2019
Astral are delighted to announce the extension of our SafeContractor Accreditation for 2020. The certificate of achievement can be found below:
Rutherford Cancer Centre Award
24 June 2019
Astral recently completed the design, creation and commissioning of a BEMs system for Rutherford Cancer Centres North East, which won Building Project of the Year at the Constructing Excellence in the North East awards.
This is just the first of four nationwide projects for the Rutherford Cancer Centres, who are the first in the UK to provide high-energy proton beam chemotherapy.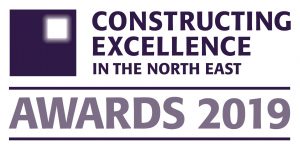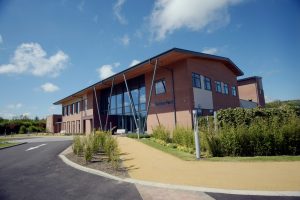 BCIA Awards 2019
3 June
Astral's Board of Directors were as usual in attendance at the annual Building Controls Industry Association Awards last month, at the Hilton Birmingham Metropole.
Congratulations to all the winners on the night!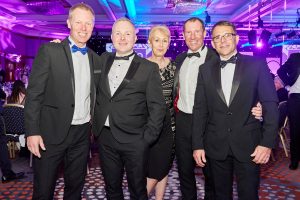 Newcastle Races Airport Race Day
13th May 2019
Astral was proud to be in attendance and sponsor the official Newcastle Races Airport Race Day on 3rd May 2019.
Congratulations to Lady in France who won the Astral Novice Stakes 5f – trained by K R Burke for Clipper Logistics and ridden by Daniel Tudhope.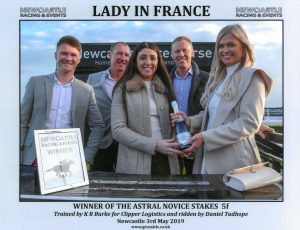 Constructionline GOLD
22 February 2019
Astral are delighted to announce we now hold Gold status with Constructionline for 2020.
Our certificate of achievement can be found below:
New Office Signs!
07 July 2018
As part of the refurbishment and extension to our headquarters in North Shields, we have introduced three new signs to the exterior and interior of the building. They are right in keeping with our company brand and are part of expansion celebrating the twentieth anniversary of Astral Control Services in 2019.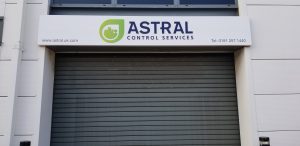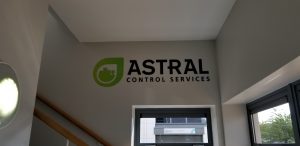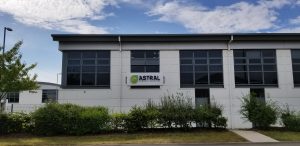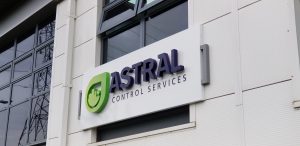 Newcastle Helix
05 January 2019
Astral Control Services are delighted to be designing, manufacturing and installing the BMS for three plots at the new Newcastle Helix campus in the city centre, including the state-of-the-art National Innovation Centre for Ageing and Data.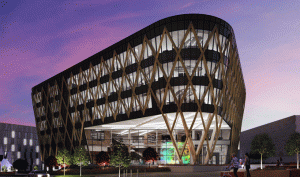 GDPR Commitments
27 March 2018
Astral Control Services Ltd is focused on GDPR compliance efforts. During our implementation period for the Regulation, we are evaluating new requirements and restrictions imposed by the GDPR and will take any action necessary to ensure that we handle customer data in compliance with applicable law.
Our clients have recieved updated terms of business based on changes that we implement.
Astral Control Services has opted for third party cloud-based solutions, all with restricted access to client data by our employees. Our emails are also encrypted for extra safety.
The information we hold on our clients is already protected under the current DPA but, as a company, we are looking closely at that data and working towards making our systems GDPR compliant.
Manufacturers
Astral Control Services is an independent HVAC Automatic Controls Systems specialist accredited by leading manufacturers to supply and implement their products and solutions.
We are accredited by our Manufacturer Partners to consult on, design, supply, install, maintain and provide support services for their products & solutions.




Company History
Astral Control Services Limited was established in 1999 by Alan Jones and Stevie Hall as an HVAC Automatic Controls company serving organisations in the North East of England.
We first operated from offices based in the west of Newcastle in Westerhope and grew organically through the provision of services and solutions to a varied client base.
The company moved to our new Head Office at Orion Business Park in North Shields to allow for further growth and to facilitate the creation of a Control Panel manufacturing facility.
Following the move, we have continued to provide high quality HVAC Automatic Controls Systems and Support Services to end-user organisations and Building Consultants and with our Control Panel manufacturing facility we are able to provide fully tested and warranted Control Panels to companies throughout the UK.
Astral Control Services Energy Bureau facilitates the efficient use of energy and reduction of energy consumption enabling organisations to monitor and meet government targets and EU legislation.
Astral and our Directors are proud of our heritage and are excited and positive about the future.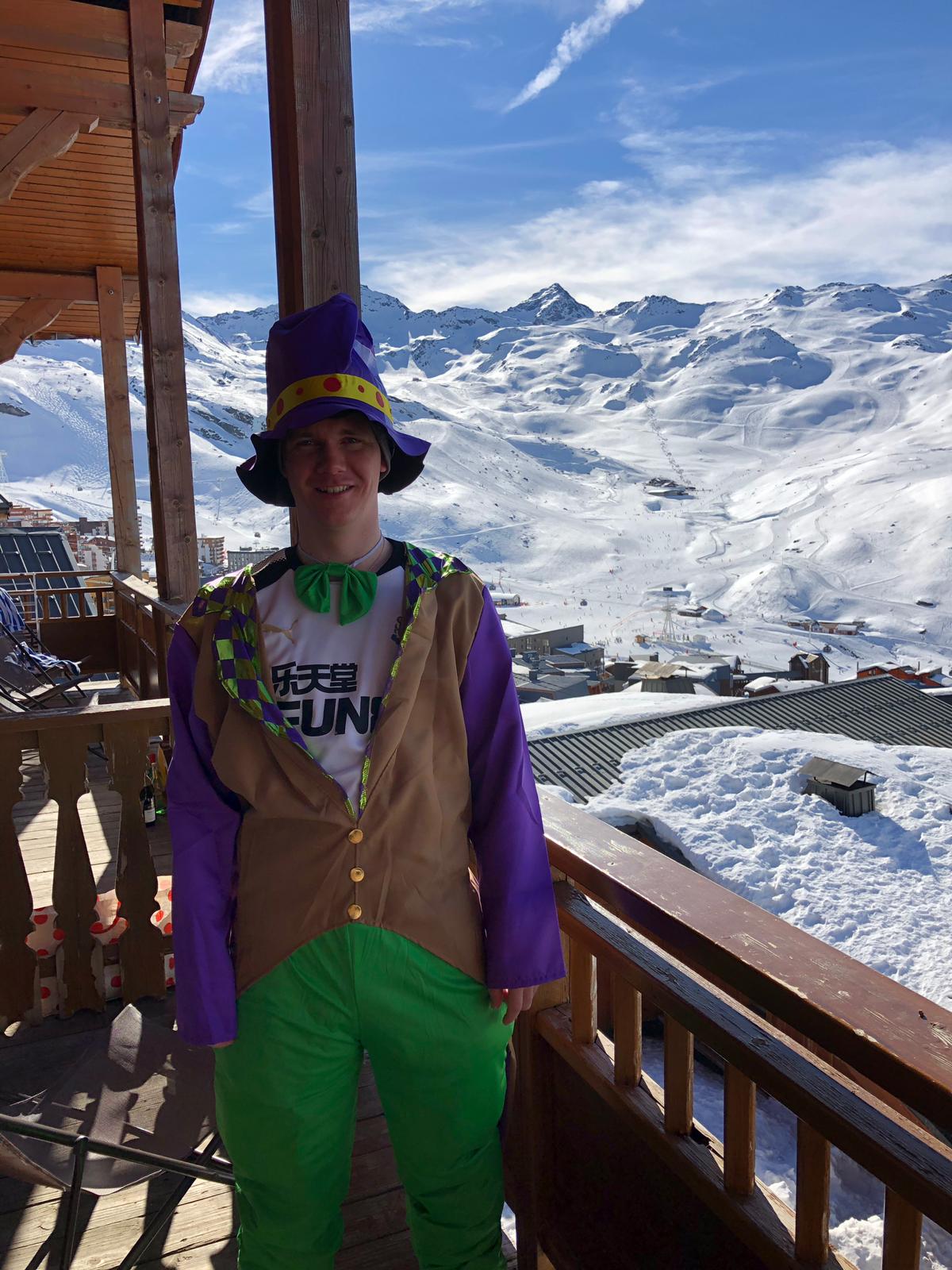 Liam Hall – Service Engineer
Liam has been with Astral for ?? years now, working his way up from company idiot to a skilled Service Engineer with expertise in Cylon, Tridium and Siemens BEMS. An expert at providing remedial maintenance and upgrades to systems, he has just recently completed a successful call out to the North East Technology Park, receiving high praise for addressing the original issue and going above and beyond in resolving other longer-term issues.
Liam is BCIA-accredited and represents' Astral's commitment to first-class support and flexibility in dealing with BEMS and HVAC systems.