Market Sectors
Astral Control Services work with organisations from a mix of sectors that face common challenges; to reduce energy consumption, meet environmental legislative pressures and reduce their carbon footprint.
Astral Control Services simplify the challenge of maintaining cost efficient and energy efficient conditions throughout school, college and university buildings.
By proactively maintaining plant equipment and monitoring energy consumption and utility usage, we're helping schools, colleges and universities to provide comfortable working environments whilst staying in control of their energy consumption and minimising energy costs.
We help with 'Monitoring and Targeting' and produce monthly reports that enable schools, colleges and universities to analyse trends and identify areas for improvement.
We identify and investigate areas of high energy or utility usage.
As a provider to education, our employees undergo regular security checks and DBS (

Disclosure and Barring Service

) checks in order to be able to work on educational premises.

We provide 'Green Screens' a display of key environmental performance indicators delivered to screens located throughout your building or on your Intranet. This up to date information gives pupils, staff and visitors up to the minute information about actual energy usage against targets.
We work for Facilities Management companies to install and maintain automatic HVAC control systems to the highest standard.
Working on your behalf we maintain BEM systems and plant equipment at end-user sites. Systems are proactively maintained to ensure plant performance is optimised and maximum up-time achieved.
We take a partnership approach to managing your client's systems on your behalf:
We minimise risks of failure and optimise systems to maximise performance.

We offer competitive rates to make it worthwhile for you to employ us to work on your behalf and provide a very good, reliable service with a responsive breakdown service.

Our proactive management of systems maintains system efficiency and maximises system up-time.

We keep you informed by providing system performance reports on a regular basis. Automatic notifications and our proactive Help Desk Team keep you informed.

We also maintain older systems and ensure systems are kept in good working order.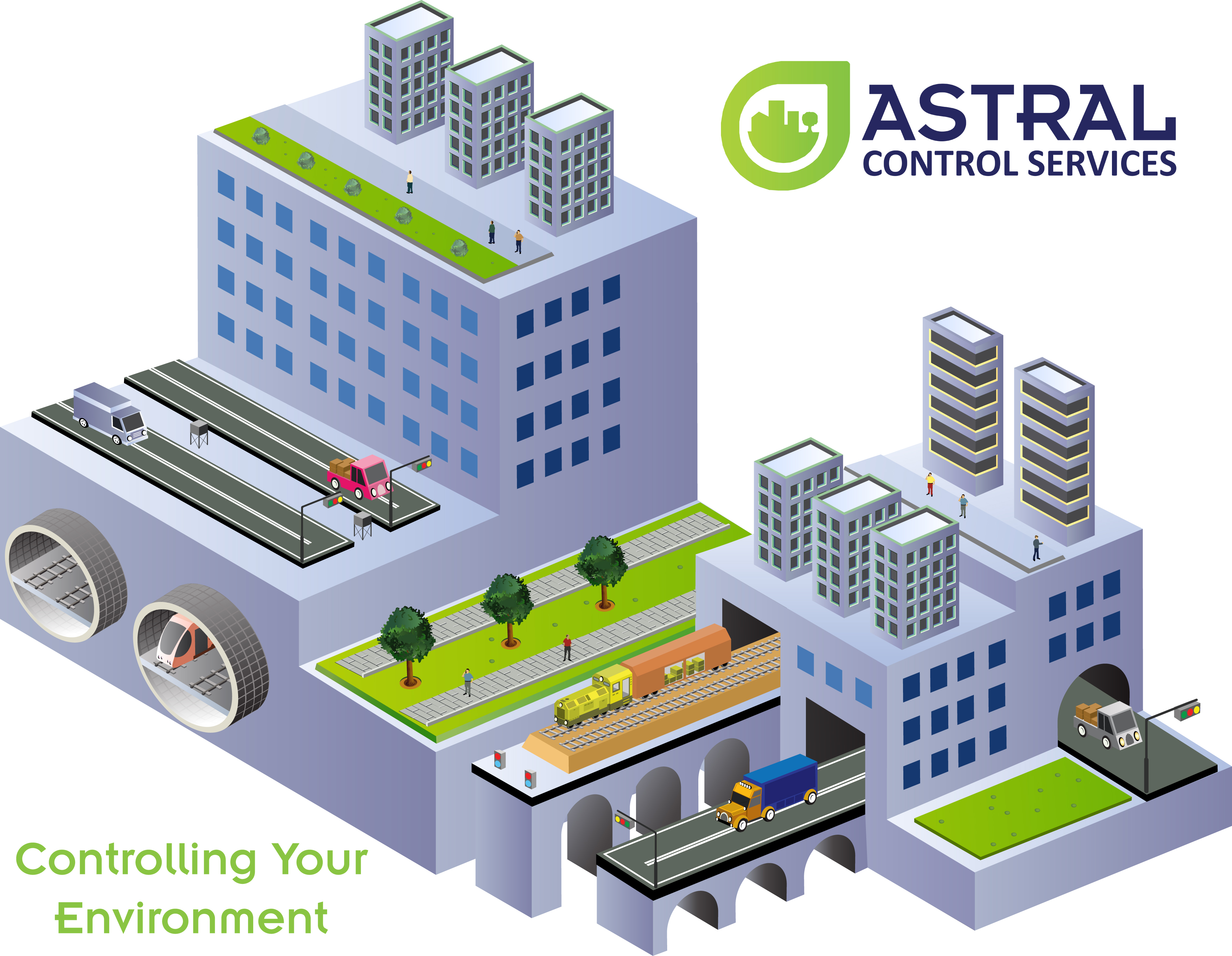 In order to work in Prison premises our employees undergo regular security checks by The Prison Service and Disclosure and Barring Service.
We are employed at six of the North East's Prisons to undertake facility upgrades and provide proactive maintenance and energy monitoring to maximise performance and minimise energy consumption.
As an independent solution provider our multi-skilled engineers have the ability to maintain and program more than one manufacturer's systems. If you're unsure whether we can help just get in touch.
We help you to minimise energy and utility costs and maximise the efficiency of your building whilst ensuring the comfort of your guests throughout seasonal changes.
Astral install and maintain automatic HVAC Control Systems and BEM Systems for Hotels and Leisure centres. We monitor and maintain plant equipment and provide a responsive support service to ensure systems remain in good working order and system up-time is maximised.
We integrate BEM Systems with Hotel Accommodation Booking Systems to enable the automatic delivery of heating and ventilation services within individual rooms.  So, when your guests check-in, their rooms can automatically be tempered to a set point ready for their arrival.
Our solutions are based on an open protocol which means they have the ability to run on different platforms. As there are no restrictions, our automatic HVAC controls can be integrated with additional devices on your IP network such as IP door access control. This means that systems can be designed to be automatically controlled when your guests enter and leave their rooms.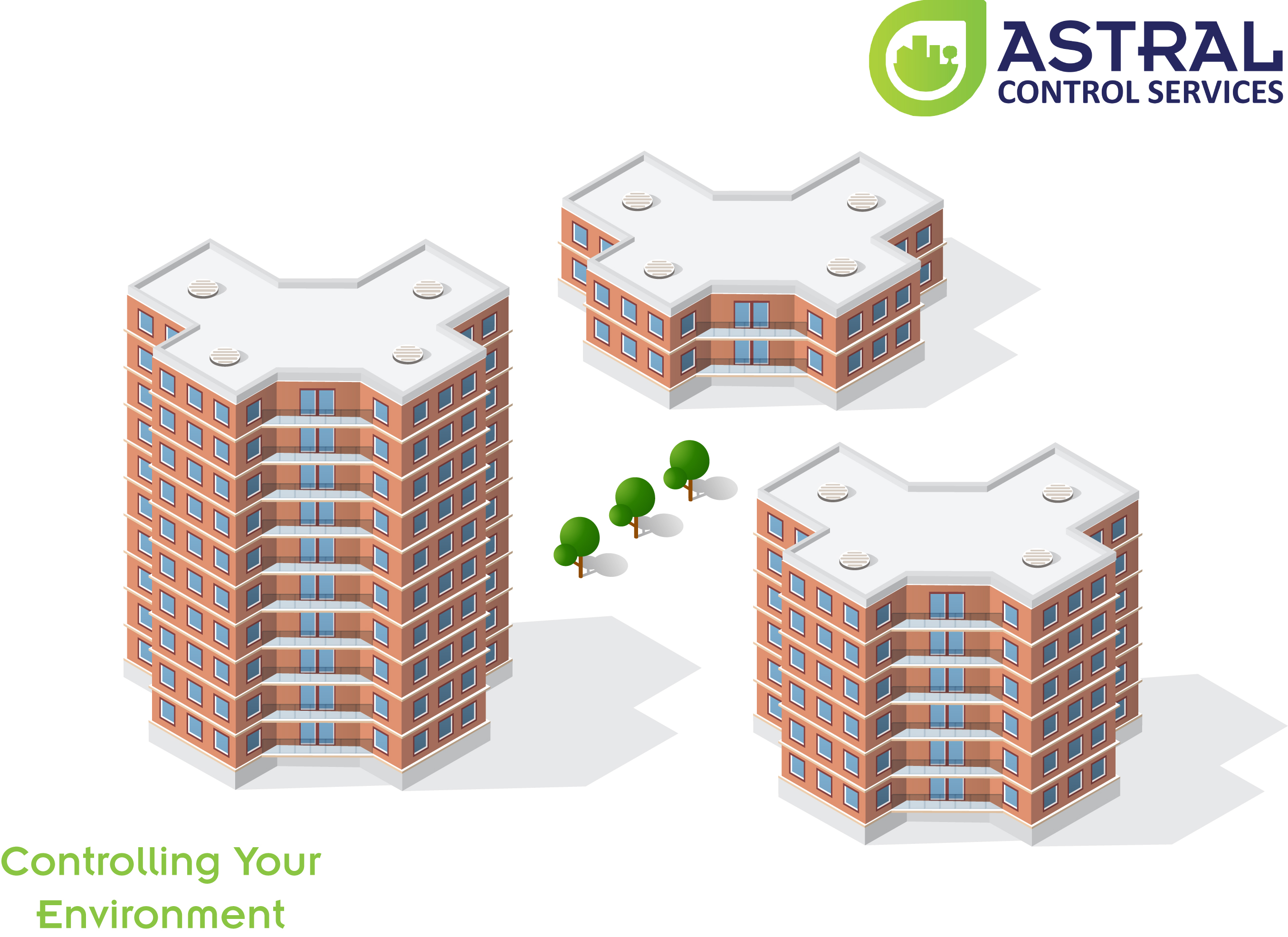 Astral Control Services provide solutions and maintenance and support services to a range of government organisations. 
We're helping to minimise the impact of environmental change on the day-to-day operations of 70% of the North East's Local Authorities by maintaining energy efficient and cost efficient buildings through on-going management and maintenance of a buildings' plant equipment.
BEM systems upgrades.
Plant maintenance and energy support services through our proactive Energy Management Bureau.
Trend analysis of energy and utilities to help keep costs down.
Proactive monitoring to ensure sites continue to run efficiently.
Regular Boiler maintenance and Plant refurbishment.
Astral Control Services provide design, installation, maintenance, upgrade and support services to end-users and the building services industry.
Often working on behalf of Building Consultants and Facilities Management companies we install Automatic HVAC Controls and BEM Systems within new and existing buildings. We also work directly with building landlords and owners to implement solutions which control and report on energy consumption.
We have a proven track record in delivering measurable improvements through the use of our automatic HVAC Controls and Building Energy Management Solutions ensuring the efficiency and effectiveness of systems and simplifying technological, people and seasonal change.
Astral will advise on the best system to suit your building's requirements and budget. We provide a mix of maintenance and support solutions to ensure an office environment is controlled and continues to operate within its given design parameters.
Many of our clients have tenants and need to monitor and produce accurate reports on their energy and utility usage for billing purposes. We ensure metering equipment is maintained to allow for accurate billing.
Astral is working with a diverse set of organisations tasked with maintaining the environmental conditions of public buildings such as transport, shopping centres and sports stadia.
It is our role to help control and maximise the performance of plant equipment to ensure conditions are maintained, energy use is minimised and environmental legislation targets are met.
In meeting these challenges we ensure your building operates efficiently; we optimise plant performance, minimise energy consumption and costs and maximise system availability.
Through the design and maintenance of systems that control energy usage we enhance the environmental conditions of your building. We maintain the effectiveness of your plant through proactive maintenance and ensure your building continues to work efficiently year in, year out.
Plant maintenance and monitoring; we maintain the condition of plant equipment to minimise failures ensuring it continues to run efficiently whilst keeping your utility costs down to a minimum.
Meter and tenant billing; our accurate and timely usage reports provide landlords with the information they need to ensure energy and utilities costs are properly apportioned.
You can rely on our team to help you monitor, maintain and enhance the performance of your plant to meet both energy efficiency targets and legislative requirements all year round.